Welcome scholars and families! Together we have developed a strong sense of pride in our school, our mission to learn, and our desire to explore. Our core values are the center of our culture. Our culture is designed around a set of core values that focus on teamwork and high achievement. We encourage our scholars to challenge themselves, develop their talents, make an impact on the local community and seek ways to positively affect change throughout the world.
We focus on all elements which affect our scholars and their life achievements, putting emphasis on physical fitness and nutrition as well as their academic endeavors. We infuse technology into all aspects of our program, as well as including multiple language acquisitions, arts, music, and hands-on learning techniques.
We will continue to soar, growing our program tailored to the needs of our Casa Grande scholars. If you have any questions after reading our informational packet, please feel free to contact our front office and we will be happy to assist you. We strive for excellence and we are excited to continue our academic journey with you and our scholars.
Sincerely,
Patty Messer
Executive Director
Contact Information:
Office Hours: Monday-Thursday, 7:00 AM -5:30 PM; Friday, 8:00 AM – 12:00 PM
Phone: (520) 381-2360
Fax: (520) 426-4294
Attendance: [email protected]
Location: 950 N. Peart Rd, Casa Grande, AZ 85122 (Off of Peart Road; located behind the Home Depot)
Inspiring Tomorrows Leaders
A positive culture cultivates a safe, encouraging, and supportive learning environment, establishing a challenging foundation for scholars to learn and explore their academic endeavors. The Grande Innovation Academy offers our scholars a wide range of high-quality classes, multiple learning venues, and a variety of extra-curricular classes, activities, and sports.
The Grande Innovation Academy's mission is to provide our scholars with an innovative 21st Century education. With our enduring commitment to foster an innovative and creative campus of nationally competitive individual thinkers, the Grande Innovation Academy is dedicated to the pursuit of higher knowledge and excellence, striving to make a difference in the educational field.
The Grande Innovation Academy's vision is to prepare scholars to assume leadership roles in the community, to be socially responsible collaborators, and to exhibit self-reliance in a global market.
All scholars will think critically and develop new processes as they pursue discovery by expanding their knowledge and always asking questions.
All scholars will experience creative spaces to learn and develop academic skills and strong leadership traits in order to enhance each scholar's uniqueness.
All scholars will develop a growth mindset of excellence and make the commitment to learn something new every day.
All scholars will demonstrate creative thinking, construct knowledge, and develop innovative products and processes.
All scholars are provided a well-rounded academic education and cohesive character development that will strengthen the Casa Grande community as a whole.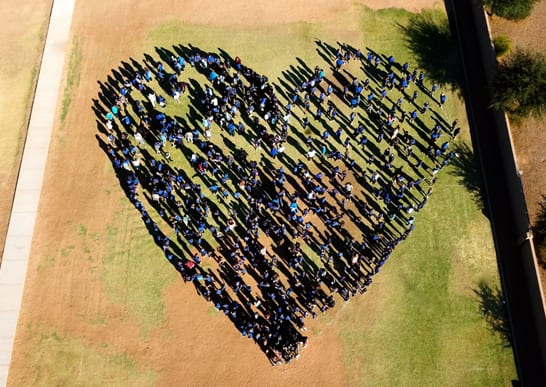 What parents and teachers are saying
Alex,

All I can say is…BRAVO. I was and am still blown away by your VR lesson covering the Cold War for my eighth graders. When we walked in you had amazing Rusian music playing to get us amped for our virtual experience. 

Your procedures were spot on in handing out the googles and cleaning and putting them away. 

The boys were engaged 100% of the time. I think our favorite was when we went to Berlin. Just beautiful. Your knowledge of the material presented was clear and precise. You tied in so many wonderful experiences that our 8th-grade boys will remember forever.  

I heard comments like:

"This is amazing"- I didn't know that Russia was like this"- "Is that an actual piece of the Berlin Wall" "Wow, cool".

VR is an essential piece of the technological process to take our scholar's learning to a whole different level. We are truly grateful to have you as our VR teacher among other things.

Thank you again,

Jori Bielski

P.S. Your Russian accent still brings a smile to my face!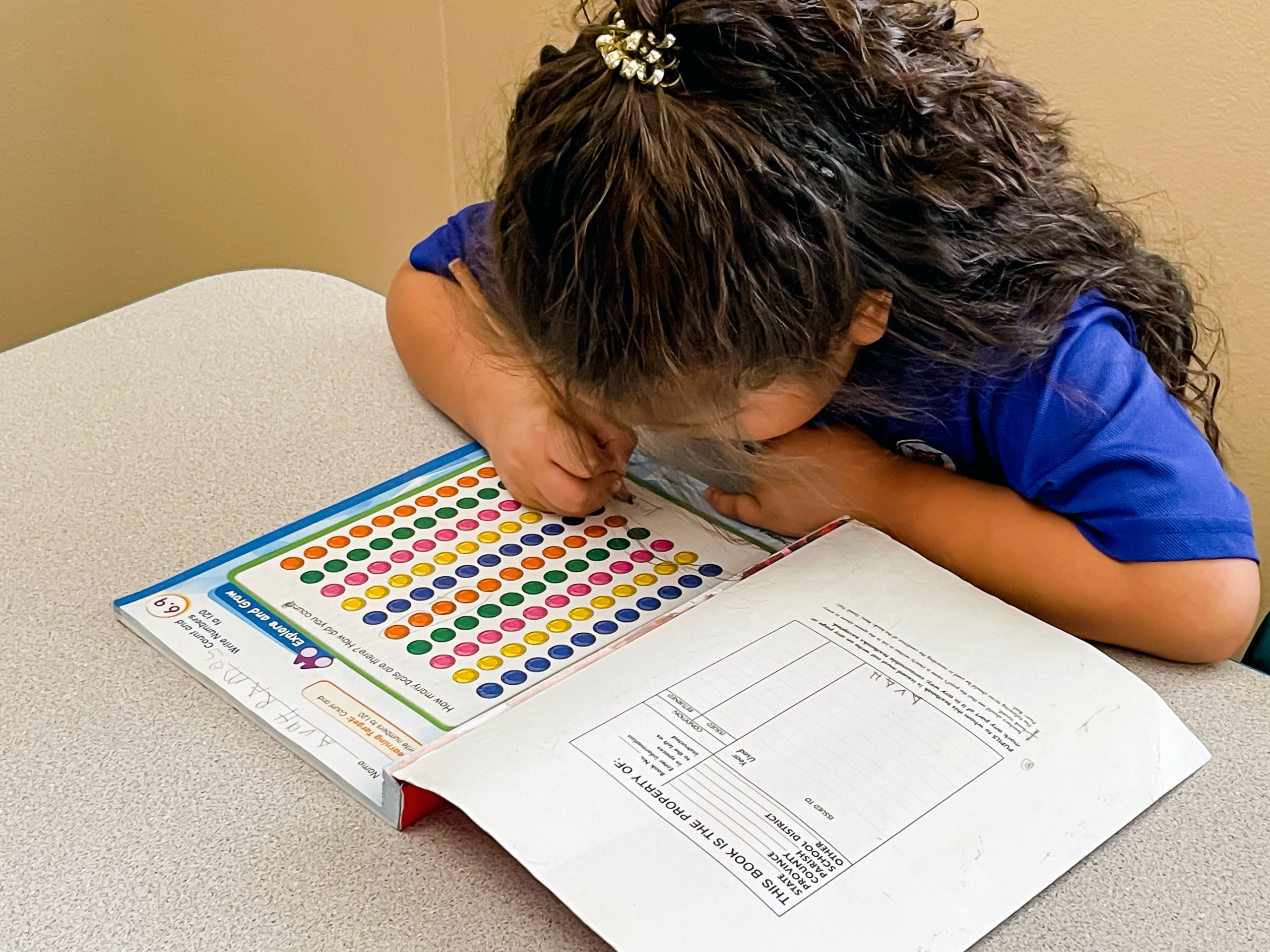 I have a kinder at GIA and he loves it…. I love hearing his stories… Couldn't have made a better choice… We love it!!!! Everyone is amazing and makes you feel so welcome!!!! It's like we are all a huge family everyone knows everyone!!!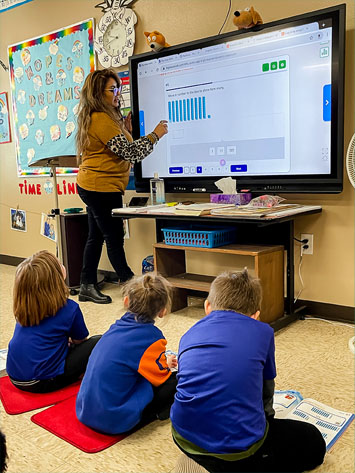 Our little lady LOVES Grande Innovation Academy! They have parenting workshops on Love and Logic so families and educators have the same approach with scholars. They have a great community!
I just wanted to take the time to thank you and your staff for serving your students day in, day out and keeping them safe. Particularly when it comes to drop off and pick up. Your staff is out there every day with smiles on their faces, in the hot weather, morning and afternoon, making sure our children arrive/depart to/from school safely and that pick up and drop off is made as hassle-free as it possibly can be. My hat is off to the staff who are out there every day making it as cohesive as possible. THANK YOU!!!!
As a parent, I really love GIA school. Not only do they have a great curriculum but they work with the kids one-on-one when they have issues be it educational or just personal. All kids are different and they let the kids be kids while being educated. My son loves going to school because of their staff. I honestly hated going to school many moons ago and wish I would've attended a school like GIA. Principal Patty Sturm Messer is very hands-on as is the rest of the staff. My 4 year old will start kindergarten there next year I hope.
I love Grande Innovation!! They are amazing and they adapt to your kids, giving them what they need. They have a garden and so many fun activities.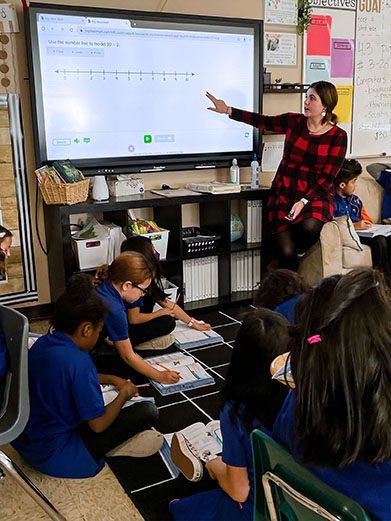 I've noticed the difference in my children's overall happiness. I think it's indicative of the teachers being allowed to pursue their passion of teaching. We are satisfied with being the parents of two children who attend.
Charter schools play a critical part in our public education system, and the Grande Innovation Academy is one of the 560 charter schools in Arizona serving over 232,000 students. For more information about charter schools, please visit the Arizona Charter Schools Association website. The Arizona Charter Schools Association is a nonprofit membership and professional organization that advocates and strengthens the autonomy, equity, and quality of Arizona's diverse public charter schools. Founded in 1995, the Association is dedicated to supporting Arizona's thriving public charter school sector.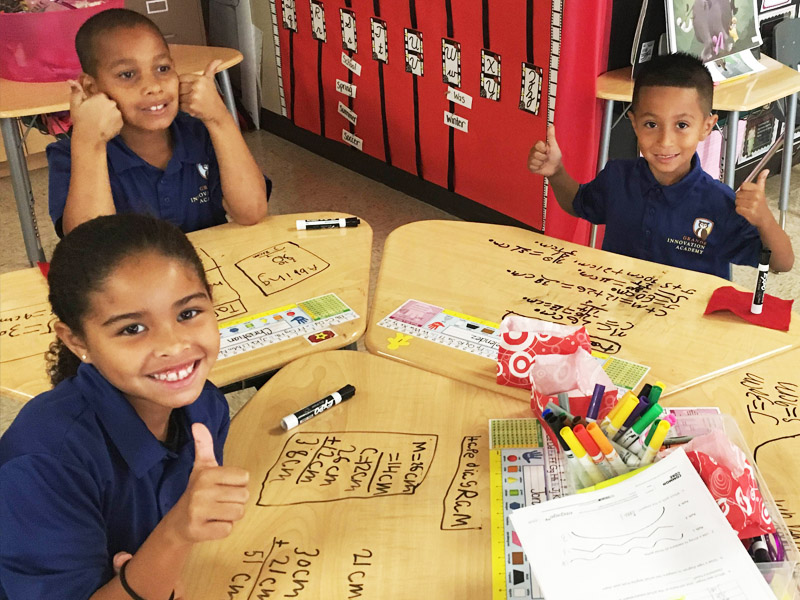 Take the first step in enrolling your child at the Grande Innovation Academy. Complete the online application for admission. Open enrollment runs from December to January. The lottery will be held in February and results will be available soon after. Enrollment is subject to grade level availability. If for any grade level, the number of applicants exceeds the number of openings, there will be a lottery to determine enrollment and waitlist numbers.
Only applications submitted during the OPEN ENROLLMENT PERIOD are included within that lottery pool. Once your child has been accepted, our office will notify you, and you will receive a registration packet. If you have any questions, please call the front office.
Current Happenings and In the News
Mark your calendars – Curriculum nights are right around the corner!
Curriculum nights will be segmented into two sections. From 5:00 p.m. to 5:25 p.m., parents and guardians will meet with the Executive Director in the gymnasium to hear a presentation about our curriculum, school grade, school initiatives, and the Title One annual meeting. From 5:30 p.m. to 7:00 p.m., there will be grade-level presentations in the classrooms. Your child's teacher will provide grade-level specific information and a few hands-on activities.
Grades 3-6 – September 20, 2023
Grades K-2 – October 4, 2023
Grades 6-8 – November 4, 2023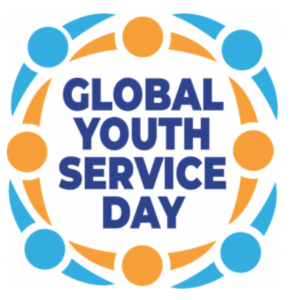 April 29 – May 1, 2022
Global Youth Service Day is the largest youth service and civic action event in the world and the only one that celebrates and builds the capacity of all youth ages 5-25 to help our communities and democracy thrive by working together for the common good.
Below is a link to the Grande Innovation Academy's day of service. Enjoy the video!
The Grande Innovation Academy fosters a culture designed around a set of core values focusing on teamwork and high achievement for our scholars and educators.  In accordance with A.R.S. §15-189.05, as added by Laws 2018, Ch. 285, §3, a school's budget shall include the prominent display of the average salary of all teachers employed by the school for the budget and prior years, and the increase in the average salary of all teachers employed by the school for the budget year reported in dollars and percentage. Schools must also prominently post this information on their website homepage separately from their budget.
Average Teacher Salary (A.R.S. §15-189.05), added by Laws 2018, Ch. 285, §3
The average salary of all teachers employed in the budget year 2023 is $45,518.
The average salary of all teachers employed in the prior year 2022 is $44,970.
Increase in average teacher salary from the prior year 2020 $548.
A percentage increase of 1.2%

Comments on average salary calculation (optional): All returning teachers were given the 5% increase from the state and then a 2.5% or 5% additional increase for growth academically. New teachers to the school were negotiated based on prior year salaries.